… Pennsylvania Captioned Telephone Relay Service invites you to a town hall meeting:
Date: Thursday, September 10, 2015
Time: 10:00 a.m. – 12:00 p.m.
Location: Laurel Office Building
3705 Trindle Road
Camp Hill, PA 17011
Hamilton Relay will share information about the services available through Pennsylvania Captioned Telephone Relay Service and Pennsylvania Relay, as well as welcome feedback and suggestions on how we can better serve you. We will also have representatives from the Institute on Disabilities, Temple University; Office of the Deaf & Hard of Hearing, PA Department of Labor & Industry; and the Pennsylvania Chapter of the Hearing Loss Association of America; as well as Bureau of Blindness and Visual Services, Office of Vocational Rehabilitation; and Vision Resources of Central Pennsylvania.
Here is a flyer providing more details of the town hall meeting. Be certain to RSVP or contact me, Sherrie LeuVay, with any questions.
See you at the Town Hall in Camp Hill, PA, on September 10, 2015.
Warmest Regards …
Sherrie LeuVay
Sherrie LeuVay l Pennsylvania CapTel Outreach Coordinator
Hamilton Relay
C: 610.209.3207 l O: 717.255.0240
This email address is being protected from spambots. You need JavaScript enabled to view it.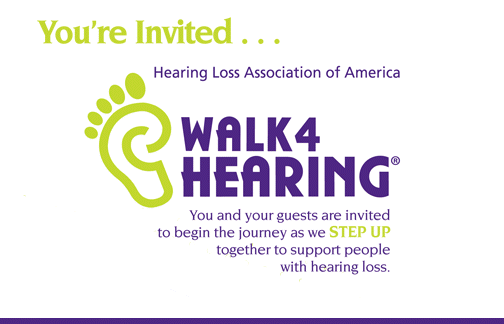 We invite everyone touched by hearing loss in any way to learn about the nation's largest walk for hearing loss awareness and fundraising by attending the Kickoff or visiting the Walk4Hearing website at Walk4Hearing.org
Pennsylvania Walk is on October 18 at the Navy Yard
Kickoff Meeting is on August 23 at Independence Seaport Museum
---