Hearing Assistance at Live Theaters
HLAA-PA provides information about live theater hearing assistance in Pennsylvania in several ways:
These listings are no doubt incomplete, but to the best of our knowledge are accurate. Please contact the webmaster with any additions, correction, and comments
20170806.

Jacob's Ride Around the Altoona Curve
The newly formed Blair County HLAA Chapter arranged a visit by Jacob's Ride at the game on May 20, to see the Curve defeat the Erie SeaWolves 4 - 1. The event included a Meet and Greet at Peoples Natural Gas Field, and the chapter sold more than 150 tickets.
Cochlear implant recipient Jacob Landis has ridden his bike over 20,000 miles, and the resulting donations have financed over a dozen cochlear implants!
Attendees were presented with information about kinds of hearing loss, and supportive technology from many manufacturers. Local audiologists Lemme Audiology, ENT Associates, and Professional Hearing Aid Center, as well as representatives from Cochlear and Starkey were present to provide information and do hearing screening.
Attendees were also treated to a Home Run Derby with baseball legend Jose Canseco and great night of baseball with the Altoona Curve. Two of our youngest members, Hannah Davis, 2 and Toby Weaver, 7, who have bilateral severe to profound hearing loss, accompanied Jacob to throw out ceremonial first pitches. The night was capped off with fireworks.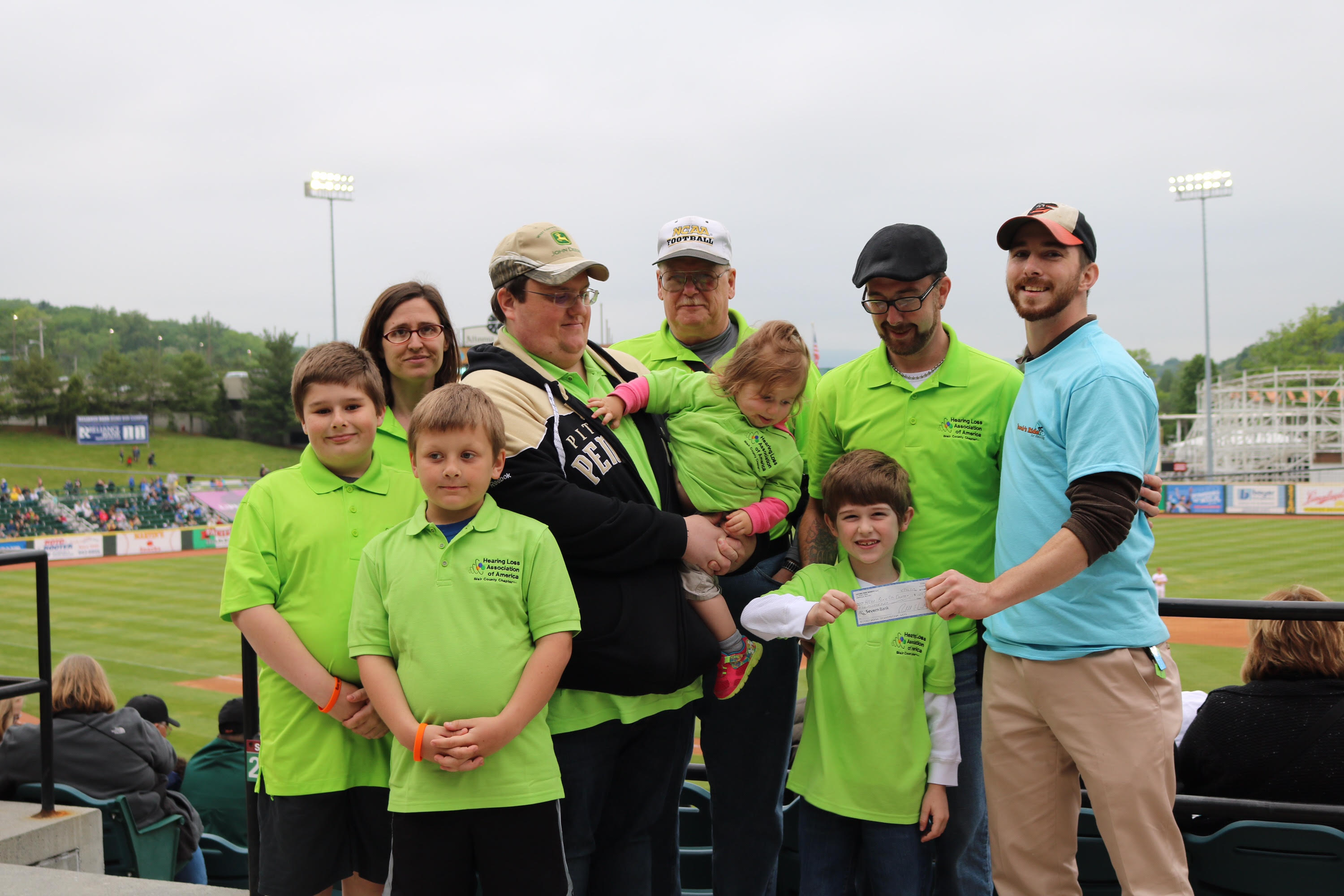 0523
THE ANNUAL HLAA-PA LUNCH AND LEARN
Steven Eliades, M.D., Ph.D., an assistant professor of Otorhinolaryngology, head & neck surgery at the University of Pennsylvania School of Medicine was our speaker. He discussed "Cochlear Implants: Where Are We, How Did We Get Here, and Where Are We Going?" and took tollow-up questions.

The Marcia Finisdore Award for Advocacy was presented to Kay Tyberg by HLAA-PA State Director Nancy Kingsley.
Two HLAA National Convention Scholarships were awarded. The Diana Bender Award was presented to Sue Farrell of the Philadelphia Chapter. The Tony Finamore Memorial Award was presented to Nan Herson of the Bucks County Chapter.
Event photos at the HLAA-PA facebook page.
2016 Marcia Finisdore Award for Advocacy Winner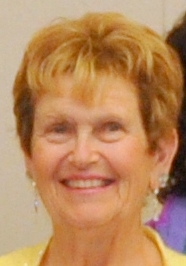 Congratulations to Kay Tyberg in recognition of her achievements and continuing work to advocate for the rights
of t
hose with hearing loss in Pennsylvania. Kay is a member of the HLAA-PA Advisory Council, Co-Chair of the HLAA-PA Arts and Entertainment Committee, graduate of the Gallaudet Peer Mentoring Program, Chairperson of the TRS Advisory Boa
rd and participant in the N-CHATT program. She is currently organizing a new HLAA-PA Blair County Chapter. We admire her enthusiasm and tireless devotion to the needs of those with hearing loss.