HLAA-PA at the 2018 Farm Show.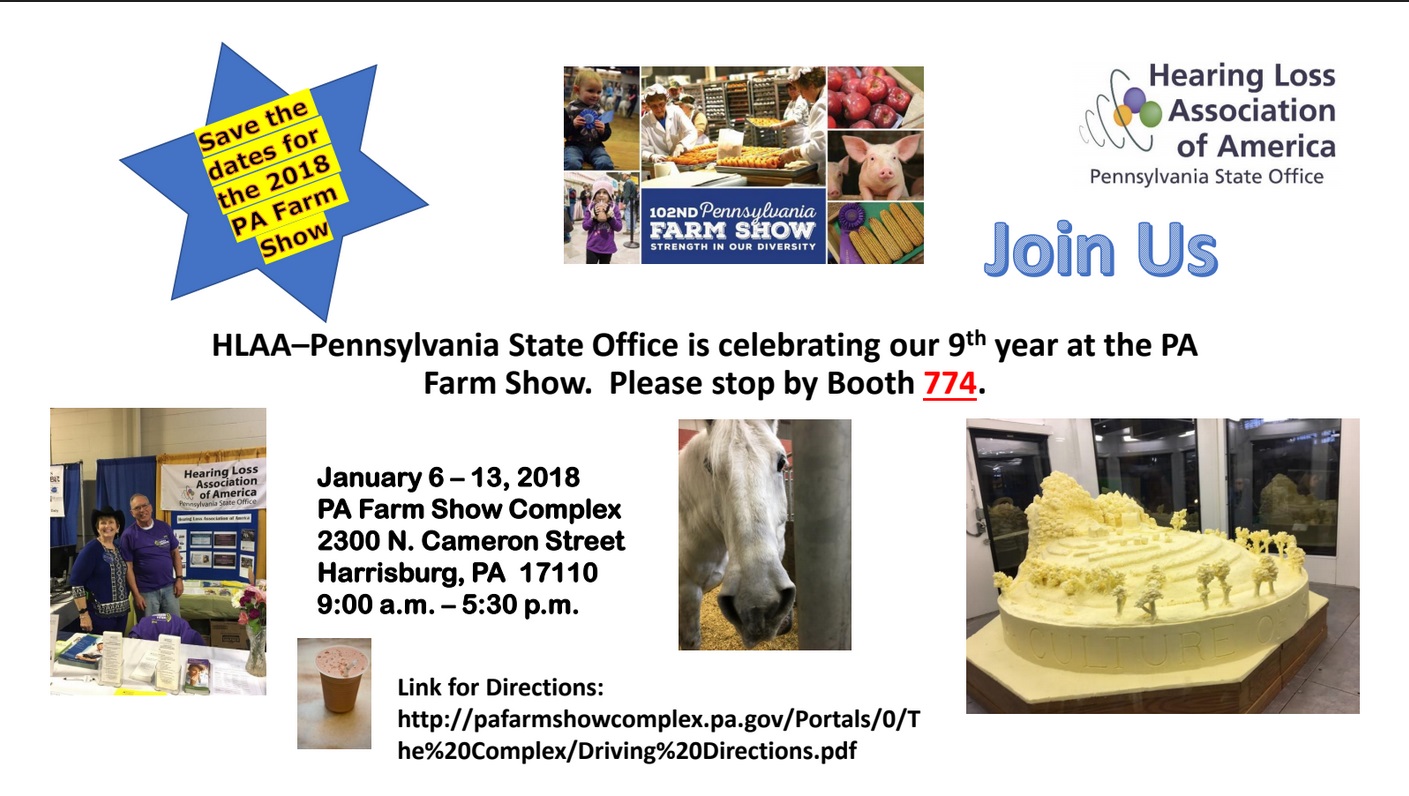 2017 Marcia Finisdore Award for Advocacy
Nomination Deadline Extended to December 31, 2017
The Marcia Finisdore Award for Advocacy was established by HLAA-PA in 2004 to honor our first state director. Marcia has been a tireless advocate for people with hearing loss throughout her life. This award is presented to an individual in recognition of excellence in improving communication access for hard of hearing people.
The criteria for selection are:
A positive vision for the hard of hearing community and a continuing commitment to leadership

A demonstrated record of advocacy work for the rights and needs of hard of hearing people in the Commonwealth of Pennsylvania
Nominations should include a written statement about the nominee and why this individual deserves the award. Please include contact information for yourself, as well as for the nominee.
Nominations should be sent to:
Diana Bender - This email address is being protected from spambots. You need JavaScript enabled to view it. or 126 Cedarcroft Road, Kennett Square, PA, 19348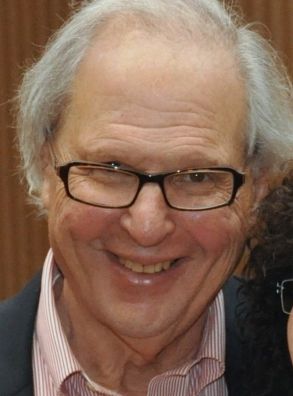 Joe Meyer, long time stalwart supporter of HLAA at all levels, passed away on October 23, 2017..A strong force in HLAA. a gentleman and devoted husband. He will be sorely missed.
Memorial Service, Friday, 11 A.M., at Reform Congregation Keneseth Israel, 8339 Old York Rd., Elkins Park PA 19027
Hearing Assistance at Live Theaters
HLAA-PA provides information about live theater hearing assistance in Pennsylvania in several ways:
These listings are no doubt incomplete, but to the best of our knowledge are accurate. Please contact the webmaster with any additions, correction, and comments
20170806.