THE ANNUAL HLAA-PA LUNCH AND LEARN
Sunday, April 30, 2017 – 11 a.m. to 3 p.m.
Radisson Hotel Valley Forge, 1160 First Avenue, King of Prussia, PA
Sign in, enjoy coffee, and meet the exhibitors from 11 am - noon, followed by a delicious buffet luncheon. Our keynote speaker is Steven Eliades, M.D., Ph.D., an assistant professor of Otorhinolaryngology, head & neck surgery at the University of Pennsylvania School of Medicine. He will discuss "Cochlear Implants: Where Are We, How Did We Get Here, and Where Are We Going?"
Exhibitors will be onsite throughout the event, which is open to the public. We will introduce the winners of the Marcia Finisdore Advocacy Award and the Diana Bender and Tony Finamore HLAA Convention Scholarship Awards. CART (real time captioning), ASL interpreters, and a loop will be provided. For directions, call the hotel at 610-337-2000 or visit its website
Cost: $28.00 per person
Registration deadline: April 23, 2017
Questions? Contact Nancy Kingsley at This email address is being protected from spambots. You need JavaScript enabled to view it.
Download the registration form at HERE
2016 Marcia Finisdore Award for Advocacy Winner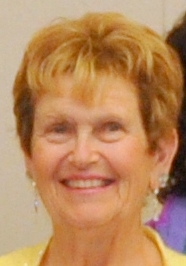 Congratulations to Kay Tyberg in recognition of her achievements and continuing work to advocate for the rights
of t
hose with hearing loss in Pennsylvania. Kay is a member of the HLAA-PA Advisory Council, Co-Chair of the HLAA-PA Arts and Entertainment Committee, graduate of the Gallaudet Peer Mentoring Program, Chairperson of the TRS Advisory Boa
rd and participant in the N-CHATT program. She is currently organizing a new HLAA-PA Blair County Chapter. We admire her enthusiasm and tireless devotion to the needs of those with hearing loss.