Pennsylvania Walk4Hearing!
Put it on your calendar!
Sunday October 9, 2016
The Navy Yard
4747 South Broad Street
Philadelphia, PA

10am - Registration/Check-in
11am - Walk begins
Distance: 5K (3.1 miles)
Any questions? Contact Walk Chair:
Ronnie Adler
This email address is being protected from spambots. You need JavaScript enabled to view it.
The Walk need volunteers! Many opportunities to help with setup, during the event, and takedown afterward, You can sign up HERE
It's the 11th PA Walk4Hearing! It's happening on Sunday, October 9, at The Navy Yard (4747 South Broad Street, Philadelphia, PA 19112). There will be balloon twisters, moon bounces, face painters, a caricature artist and more for all the walkers and their family and friends to enjoy. There will be plenty of food and drinks and various vendors will be sharing information about the latest services and technology available for people with hearing loss. Walkers will enjoy the scenic Delaware River by The Navy Yard, the parade grounds, historical naval buildings, docked Navy boats, and will even see the Wells Fargo Center during the 3.1 mile long walk! Registration opens at 10am.
To join the walk, please register online (www.walk4hearing.org) or in person the day of the walk. You may create your own team or join one that is already registered. Do ask your friends and family to join. We have many families and teams that bring their own tents and enjoy the day with the free entertainment and food. When you create a team you will be asked which organization, chapter, or state office will receive a portion of the funds you raise. Not only are you contributing to the Hearing Loss Association of America's (HLAA) national office which provides many services, you are contributing to another cause close to your heart.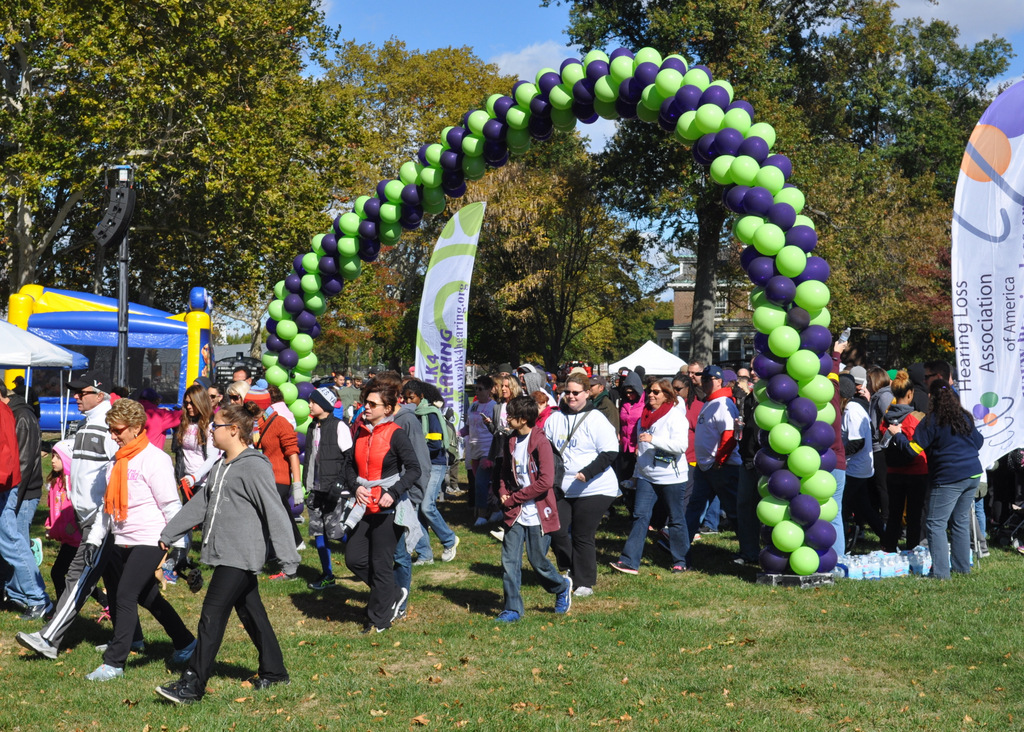 2015 Walk4hearing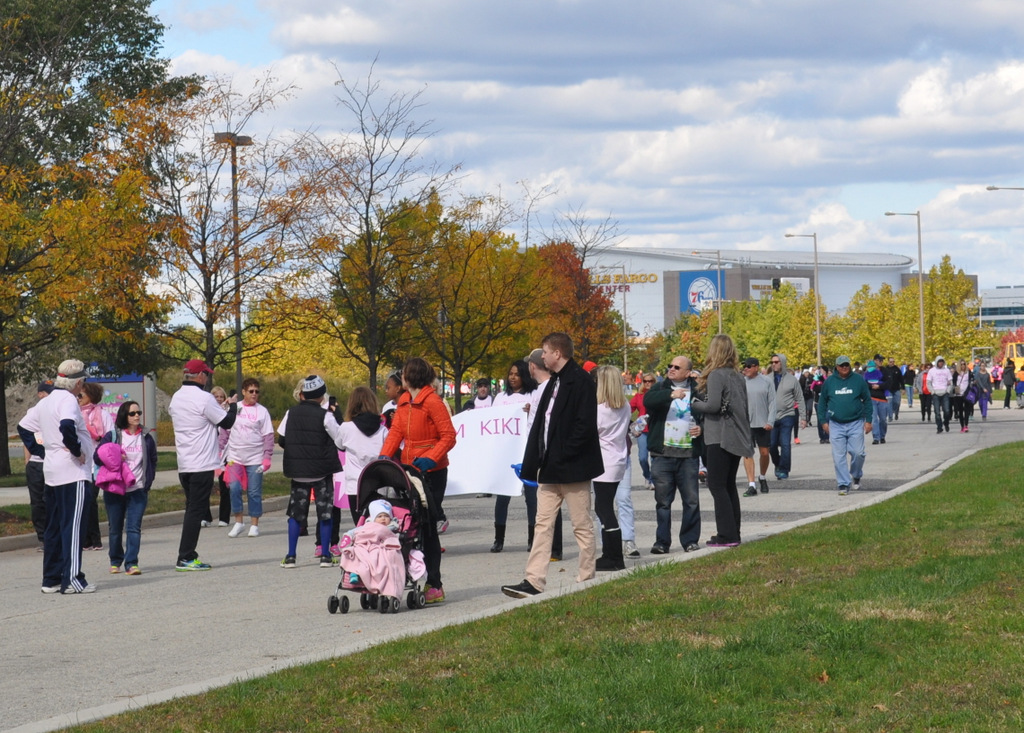 Photos from 2015 Walk4Hearing